Kampen and Beyond is centered on the close relationship between Dr. Brant Himes and art historian Reinier de Wit, two friends who have some unique experiences and skill sets, and want to share their love of Kampen and beyond with fellow travelers. From their respective locations in the U.S. and in the Netherlands, they will offer all the service, attention, and information possible before and during your stay.
They are always on the lookout to make connections with
LOCAL:
Check back often for new excursions and experiences!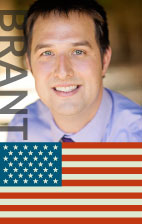 Hello, I'm Brant Himes and I currently live in Bend, Oregon with my wife and two kids. We met Reinier and his family when we lived in Kampen from September 2013 through May of 2014. At the time, our four-year old daughter started attending a Dutch elementary school, and Reinier's son was in her class. Our families soon became friends, and we shared many special memories together. We lived in Kampen while I was conducting academic research for my doctoral dissertation on twentieth century Dutch and German intellectual history. In between trips to libraries in Kampen and in Amsterdam, my family thoroughly embraced our season of authentic Dutch living – bikes, trains, and all.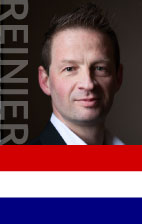 Hi, I'm Reinier de Wit and I live in the beautiful city of Kampen with my wife and two kids. I have a passion for Dutch culture, art, and history – all of which I like to share with others. Over the past 15 years, I've been promoting Dutch art history in courses for adults, as a teacher at high schools, and as a local guide for all kinds of people and groups. Meeting the Himes family made me realize that we could offer a unique understanding and experience of local and authentic Dutch culture. In that way traveling becomes more: in my philosophy, it is a way to connect to yourself in relation to the 'other'.