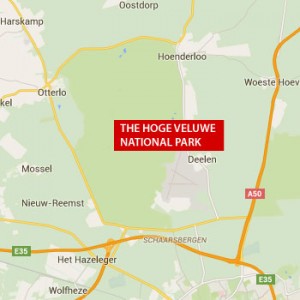 VAN GOGH AND KROLLER-MULLER MUSEUM
Included
Transportation Kampen – Hoge Veluwe National Park
Entrance to the National Park and Kröller-Müller Museum
Lunch
Guided bicycle tour
Guided visit Kröller-Müller Museum
Start : The Plantage, the main square in the historic centre
Price : From 87,50 euro p.p.
Max. 20 persons
Departure : On request
---
The Hoge Veluwe National Park consists of heathlands, sand dunes, and woodlands, and forms one of the largest continuous nature reserves in the Netherlands. To enjoy the variety of landscapes, we'll spend the morning biking, enjoy lunch, and then visit the renowned Kröller-Müller Museum, which hosts the second largest collection of Van Goghs in the world. Along  with Van Gogh, artists like Monet, Picasso and Mondriaan form part of the collection. The museum also has one of the largest sculpture gardens in Europe, and includes works of Rodin, Joep van Lieshout, and Claes Oldenburg.
PHOTO GALLERY