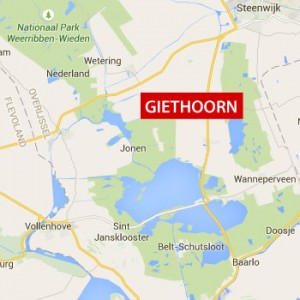 AUTHENTIC GIETHOORN DISCOVERY BY WHISPERBOAT AND BIKE
Inclusive
Transportation Kampen – Giethoorn
Coffee/tea + local treat
2 hours use of a whisper boat
Instruction before, description of the route, and a map for sailing
Lunch
Afternoon bicycle tour, or visit a museum farm/boatyard
Dinner at a local restaurant
Start : The Plantage, the main square in the historic centre
Price : From 87,50 euro p.p.
Max. 20 persons
Departure : On request
---
The day starts in Kampen with coffee or tea and a local treat: Blokzijler Brok.
Once in Giethoorn, you will explore the quaint canals and neighboring National Park Weerribben-Wieden with an easy to handle electric "whisper boat." You will have a map, and the route is clearly marked with signs. The clean water in Giethoorn is shallow (about 1 m deep), and part way through you can pull over to climb the watchtower overlooking the waters. You will be sailing through the largest bog in northwestern Europe – a paradise for nature lovers and birdwatchers.
After lunch you will have two options:
Visit the original Giethoorn museum farm and afterward the old Puntyard (1890) of Giethoorn, with a local guide. Once upon a time, Giethoorn had twenty boatyards – small but flourishing artisan businesses. The traditional oak boats, called "punter" in Dutch, were the workhorses of the village. Transport by water was very common. For transporting livestock, moving houses, weddings, and even funerals, the wooden boat played a prominent role due to its shallow draught. Today there are only two boatyards left. You will visit one of them, a modern boatyard with the feel of yesteryear.
Guided bicycle tour. Enjoy the beautiful Giethoorn area by the typical Dutch way of transport: the bike. You will whisk through through the countryside, seeing the birds, gazing across farmlands, and criss-crossing the canals. A myriad of biking routes will take you directly into this unique Dutch landscape. In springtime, we will have the opportunity to visit the local tulip fields.
You will finish the day with a dinner in a local restaurant.
PHOTO GALLERY