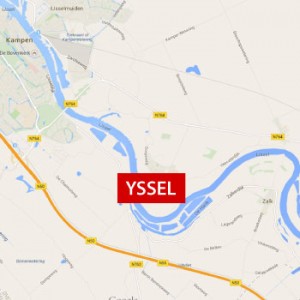 GUIDED TOUR ALONG THE YSSEL RIVER
Included :
Morning coffee/tea in Kampen
Guided tour
Bike (electric bike additional 10 euro)
Small lunch at Theahouse Zalkerveer
Boattrip back to Kampen
Start : The Plantage, the main square in the historic centre
Price : From Euro 35 per person
Maximum : 15 persons
Departure : On request
---
From the historic center of Kampen, we will bike along the Yssel River. The meandering river is a natural beauty, and along its banks there is a great variety of birds and flowers in the spring and summertime. In the picturesque village of Wilsum, located on the banks of the Yssel, your local guide will tell you about the landscape and history of this area.
For lunch we'll stop at the Theahouse Zalkerveer  having a perfect view over The Yssel. What makes the Theahouse even more special are the people who work there.Twelve mentally handicapped people with Down's syndrome or autism are – under supervision – working at The Theahouse. They are using all their capacities to participate in broad range of activities, varying from baking apple pies and almond paste cakes to mowing grass and selling tickets for the ferry.
After lunch we'll hop on board of a boat with our bikes and head back to Kampen. This way we have fully captured the beauty of the Yssel. At the end of the boat trip we'll have a magnificent view of the skyline of Kampen. 
The route is about ten miles long. If you are not sure about your condition, request an electric bike (e-bike) to use for the day.